KELOSOUND®, a sound playing wood
KELOSOUND® is a new sound art and design product which plays the sounds of nature. The relaxing and vibrating sounds from the beautiful piece of naturally dried wood invite you to hug and listen. It is easy to place anywhere and listen to the sounds coming from the wood itself. Each individual is a unique interior design product. There are three different models called Tiny Kelo, Lean Kelo and Mammoth Kelo.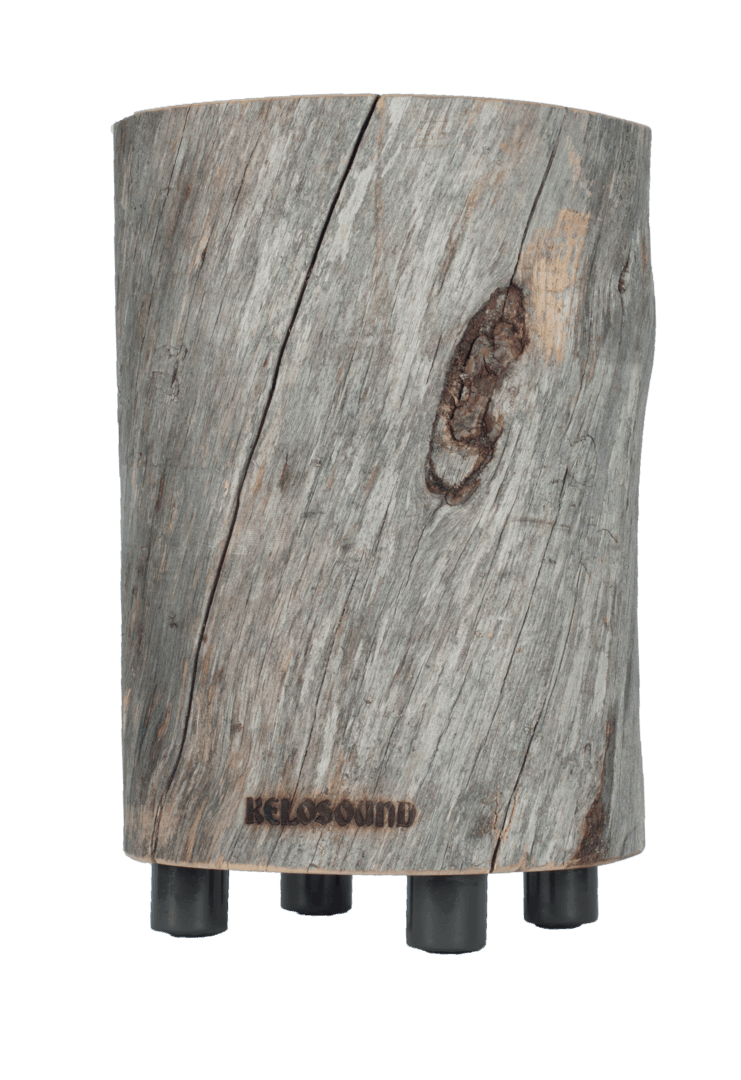 Tiny Kelo is the table model of the product family, with a relaxing light underneath the wood. Easy to place to a hotel room for example.

Lean Kelo is the classic medium-sized version with a metal leg underneath the wood. It fits any home and office.

Mammoth Kelo is the biggest version with the height of 185cm. It is perfect for lobbies and public spaces.
Hear it.        Hug it.         Feel it.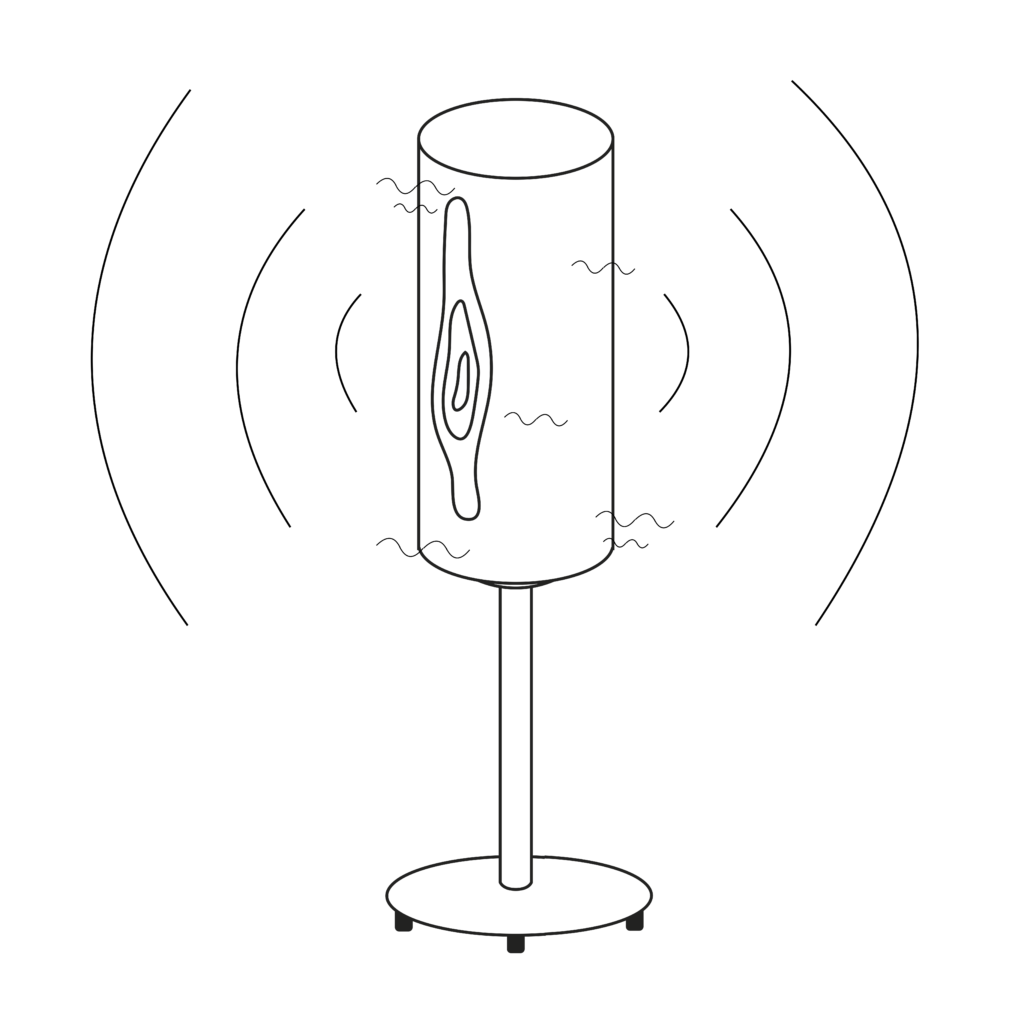 The wood is the speaker
The sounds come from the wood itself, making it the speaker. The wood acts as the membrane of a normal speaker cone. The sound is driven to the wood which makes the wood vibrate. The sounds from the wood piece play at the range of 360°, filling an entire room with nature, meaning that the wood is non-directional.
The volume is adjustable in the mobile application and the sound comes loudest as more than 90dB from the wood. It is recommended not to listen with the loudest volume all times but to adjust the level to play nicely in the background while the sound fills the entire space.
A deeper experience when hugged
Even that the sound is playing and heard from the wood as non-directional and everywhere in the space, a deeper experience is possible by pressing the ear against the wood piece. Then it is possible to feel the nature resonating inside the wood, and the sound travels to resonate in the skull bones which makes the listener feel that they are right there in the heart of the nature. The sound world is inside the wood and when you hug it, you dive in there!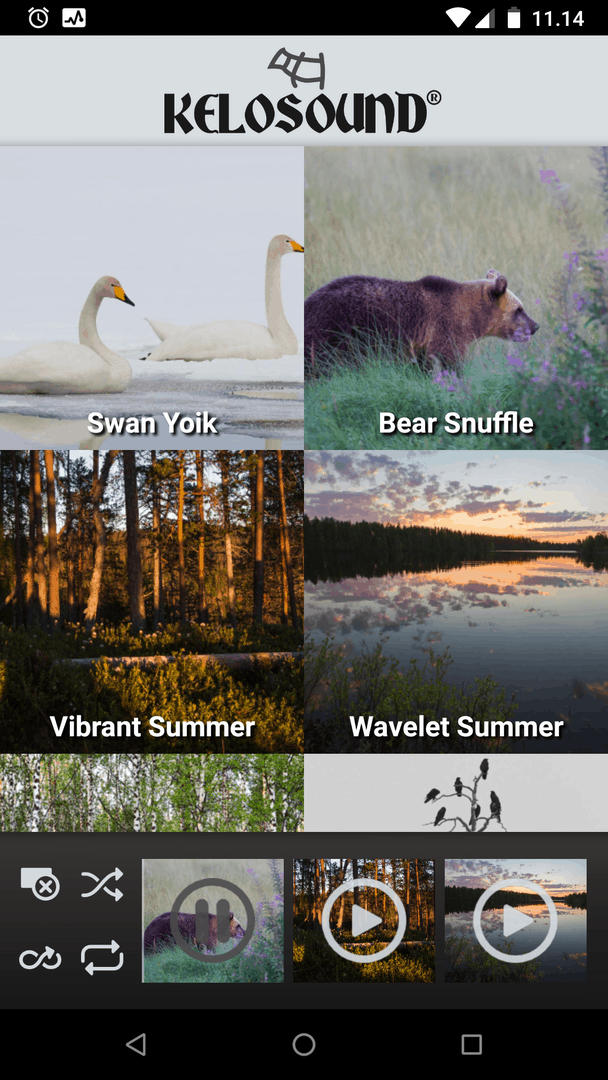 Controlled with a mobile application
The KELOSOUND® works with a mobile application through Wi-Fi with which it is easy to control and play the sounds from the wood. The sounds originate from the mystical wilderness and nature of Finland. They include authentic and rare sounds of wild animals and the atmosphere of the magical Lapland with accompanying mythological northern stories.
Each soundscape includes stories, poems, and photos of related to the Finnish sound scenery and mythology in the mobile application which are easy to look at and read in several languages. From the mobile application you can access the sound library with plenty of sounds that you can buy and download.
The KELOSOUND® product comes with a sound package of 4 soundscapes which can be chosen from two starting packages.