Our projects with the SAUNASOUND® system involve installing them to hotels, spas and other saunas. The sound playing saunas can be found also outside of Finland, and even more people get to enjoy the Finnish soundscapes in urban environments.
Admire the London skyline while being in the Shangri-La's sauna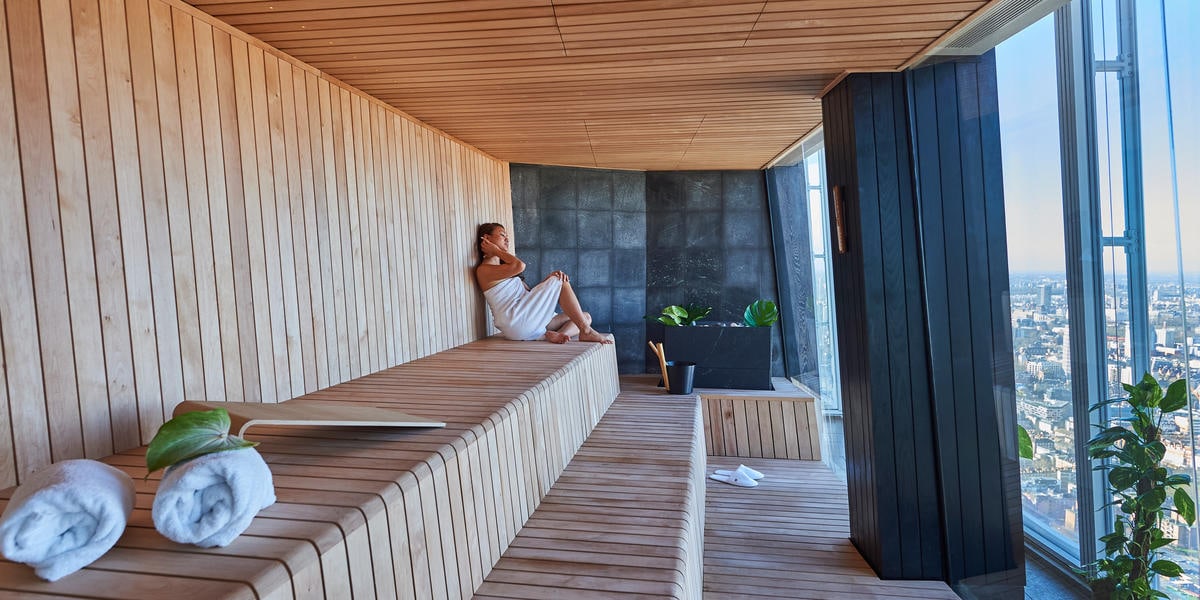 The sauna on the 52nd floor of Shangri-La Hotel plays the sounds of a Finnish forest. While sitting in the sauna, it feels like being in the forest, but at the same time it is possible to admire the amazing views of the London skyline from the big windows. The SAUNASOUND® sound system has been installed into the sauna, where the wooden benches and structures play sounds and vibrate all the way to the roof. The sound floods into the space also from the structures of the windows in front. When sitting on the sauna benches you can truly feel like being in the middle of nature!
Book your luxury holiday at Shangri-La Hotel here >
The four element sauna in the Aqualand sauna world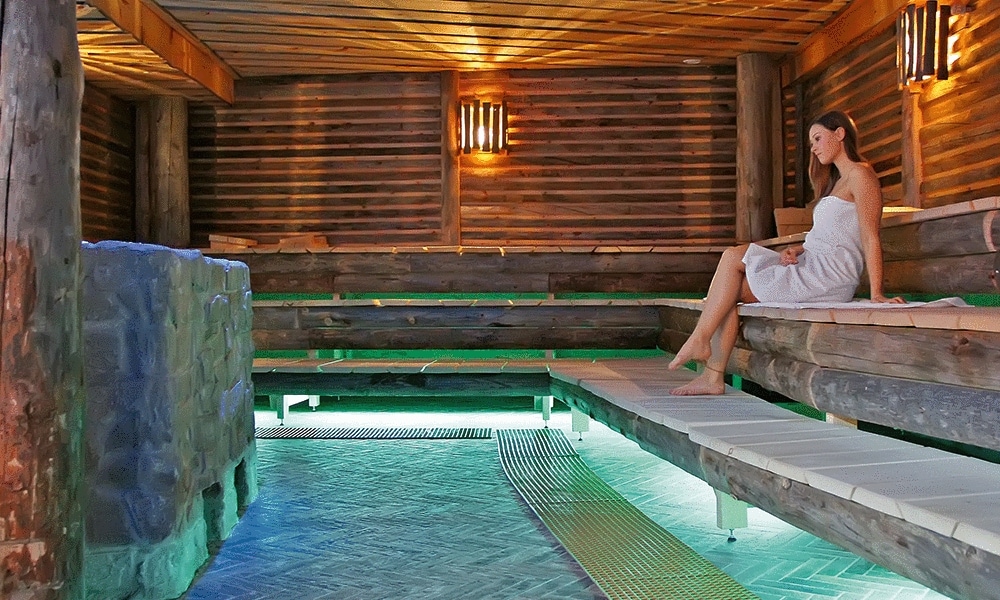 In the Aqualand spa and its sauna world in Köln, Germany, it is possible to get into the mood and atmosphere of the Finnish forest with the help of four elements. The soundscapes with the themes of fire, earth, water and wind take over the sauna as 3D surround sounds. A 6 channel SAUNASOUND® Surround sound system has been installed into the space and its structures. The sounds even create shivering sound sceneries into the sauna, when the bears growl in the space, and the sauna benches start to vibrate!
The values of a traditional sauna experience are the authenticity, multisensory, presence, relaxation, purity, and well-being.
We are creating the world's best Finnish sauna experience and we are a member of  Sauna from Finland.