THE WORLD OF KELOSOUND
We at Kelosound Oy manufacture experience-based sound, design and wellbeing products. We are bringing together the relaxing nature sound, the tangibility with the vibration of the sound, the scent of the beautiful naturally dried kelo wood, and the art of the design.
All KELOSOUND® products are fully handmade in Finland. Each product is made of a unique piece of wood and carefully chosen from the leftover wood pieces of the log builders.
The history of Kelo
Kelo is born when a pine tree dies naturally in the Finnish forest and begins to dry. For the pine tree to become kelo, the drying process and dropping of the bark takes a minimum of 120 years. The age of the KELOSOUND® products is between 250 and 550 years.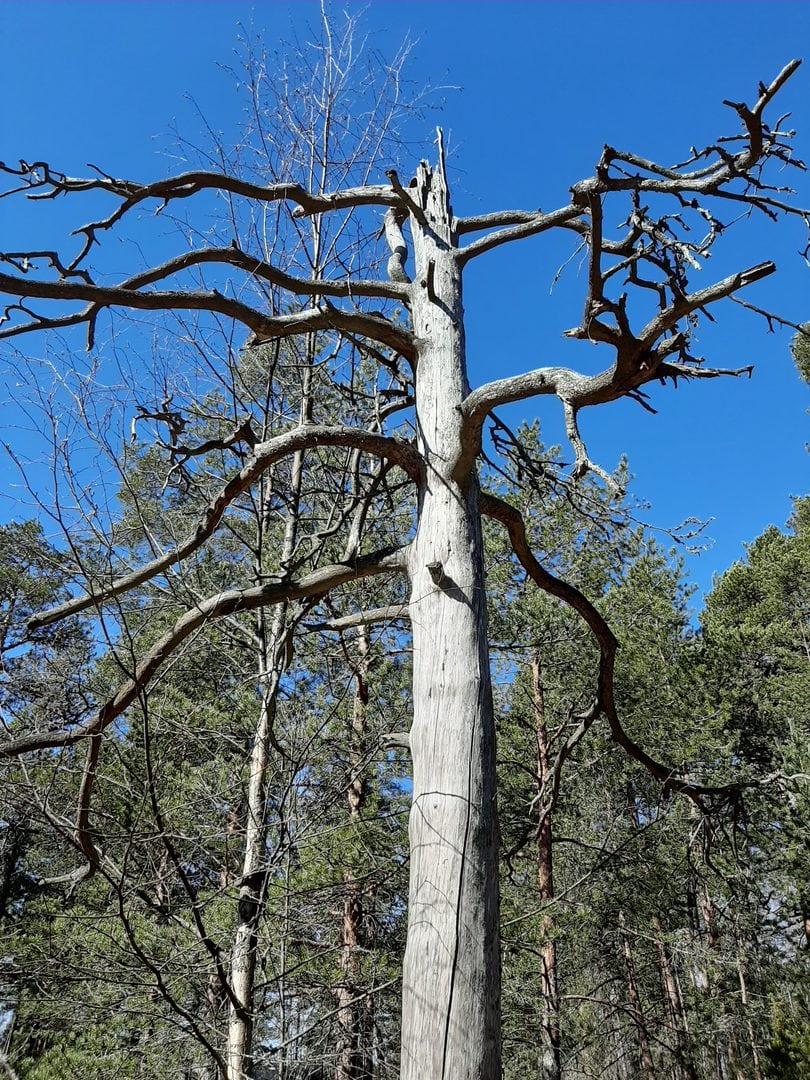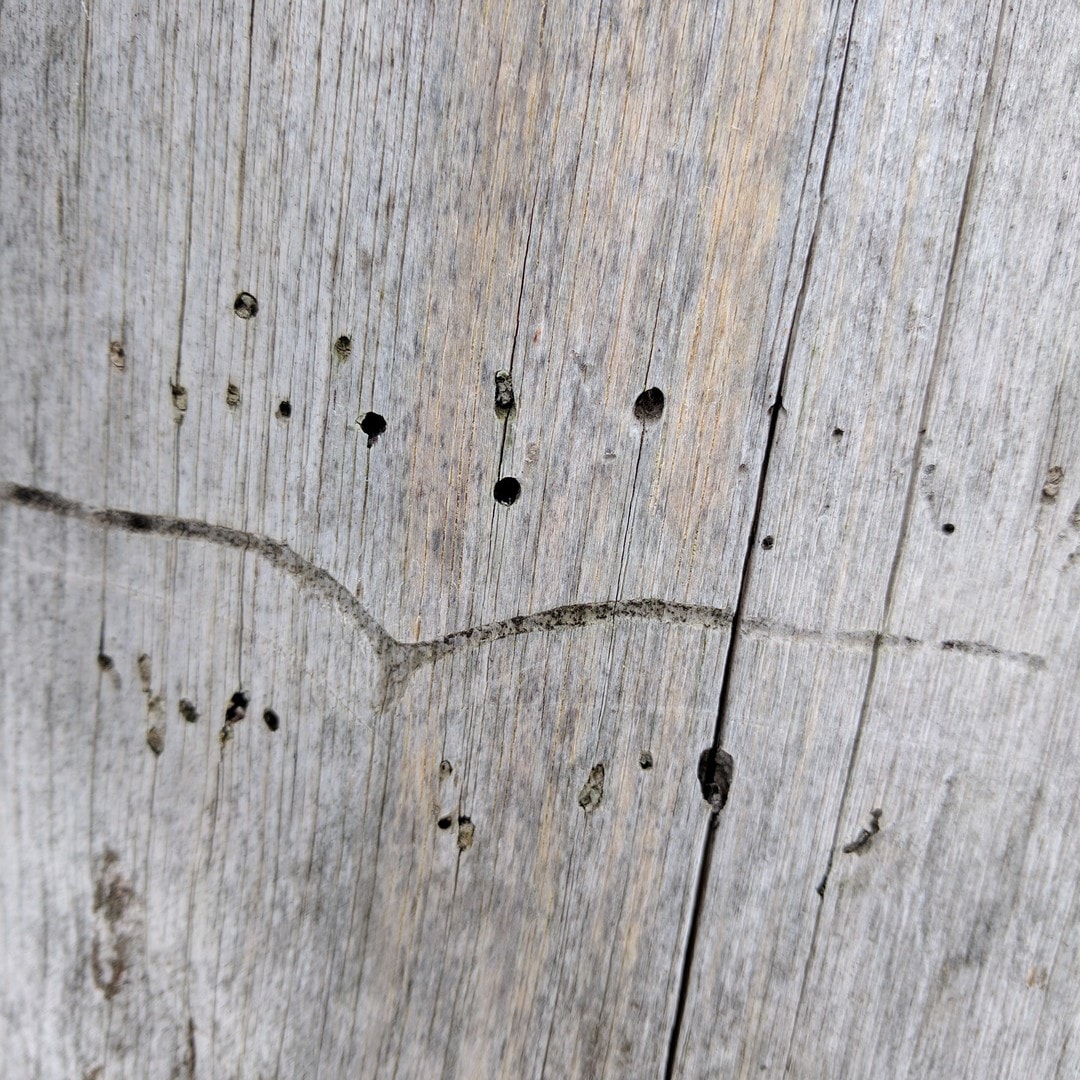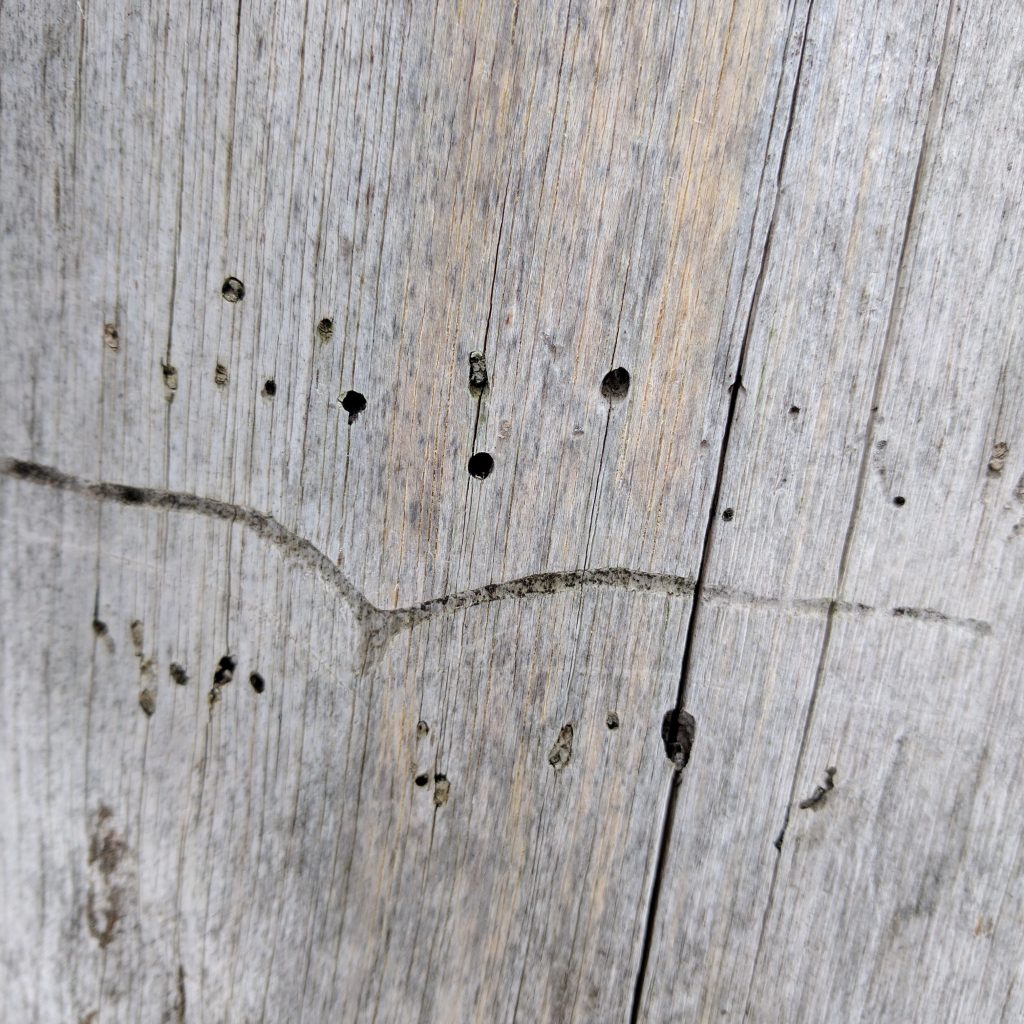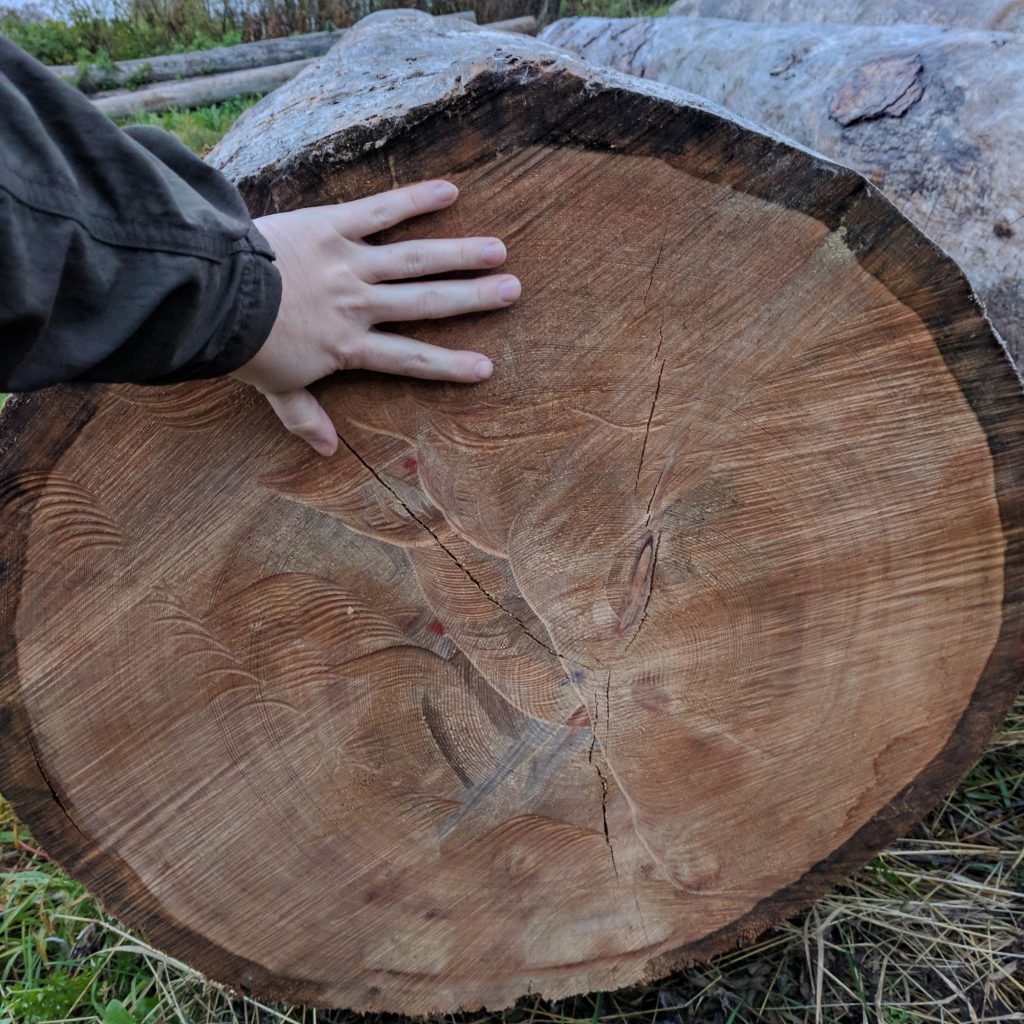 KELO LISTENS IN THE FOREST FOR HUNDREDS OF YEARS
For hundreds of years the Kelo tree stands in the forest. It is being pecked by woodpeckers, it functions as a scout-out place for owls and ravens, or bears scratch their backs against it. It is said that the Kelo tree sings the lullaby of mother nature.
The surface of the Kelo is smooth and velvety. The big Kelo trees were also worshipped and respected, on to the surface people scratched their special dates and names. Weddings and other important events were held next to them.
From artist to entrepreneur
KELOSOUND® became a product from a sound art installation.
The sounds and the design are made by sound artist Kirsi Ihalainen, a Master of Arts and CEO of Kelosound Oy.  
KIRSI IHALAINEN, Sound artist & CEO
Kirsi has recorded and made the unique soundscapes herself on her sound adventures across Finland, trotting through snow and hail, surrounded by roaring bears and other wild animals. The bears were only 10 meters away from her.
The sounds are individually mixed by her to each of the unique pieces of wood. She also records new sounds around the world all the time, and the sounds will then become available to the sound library of the KELOSOUND® mobile app.
Kirsi is an expert of public art and a professional sound artist, and she has had exhibitions worldwide. More information: www.kirsiihalainen.com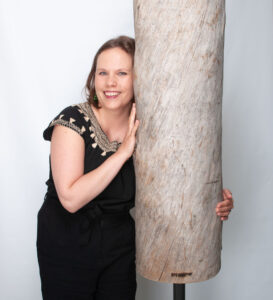 INKA KOSONEN
UI- and Graphic Designer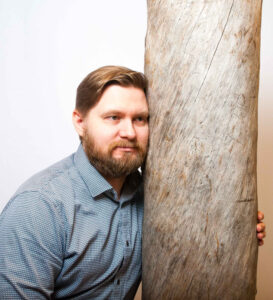 RICKY TOURUNEN
Business Development Manager
VILLE YLENIUS
Head Programmer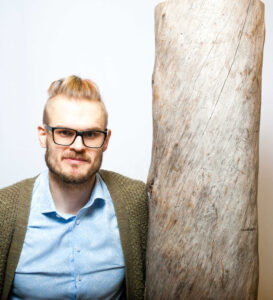 MARKKU PENTTINEN
Photographer
KARI FAGERSTRÖM
Sales and Business Mentor
ARTO ARHIPOFF
Business Advisor
Kelosound Oy has won the following awards and has been invited with honours to the following events.
Tiny Kelo is the table model of the product family. We are soon launching a crowdfunding for Tiny Kelo.
Lean Kelo is the classic medium-sized version with a metal leg underneath the wood. It fits any office or home.
Mammoth Kelo is the biggest version with the height of 185cm. It is perfect for lobbies and public spaces.