Tiny Kelo
Tiny Kelo is the smallest of the KELOSOUND® product family, a compact table model.
New ad improced model of Tiny Kelo available now! Delivery currently only to Finland and limited batch of 100 pieces.  
1240€
(incl. VAT 24%, 1000 € VAT 0 %)
Delivery
Fixed shipping cost to Finland 20€ ( incl. VAT 24%)
Delivery time approx. 8 weeks.
(We will start deliveries of the 100-piece batch in order from 1 December 2023.)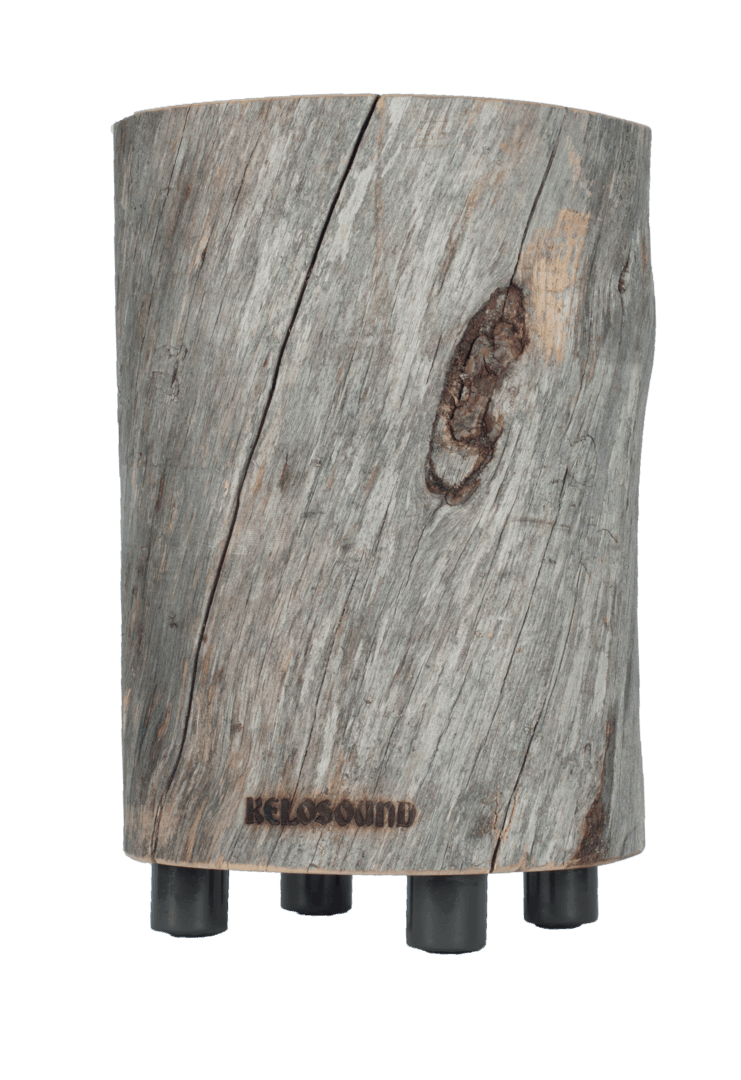 Product information
Tiny Kelo is the smallest size of the KELOSOUND® product family, it is the perfect table model. Underneath the Tiny Kelo is a light of which the brightness can be adjusted. Tiny Kelo brings relaxation with sound to small rooms and spaces. It is easy to move around and place to any surface. Tiny Kelo includes a mobile application, sound package, and it works through Wi-Fi, and therefore can also be used remotely.
Sound and music
Tiny Kelo includes six soundscapes that can be chosen from our current sound library. Our new sound library service with monthly packages will be opened soon, from where you can select different sound packages.
It is possible to listen to music or sounds from your own mobile device with Bluetooth.
Technical details
Leg color:
Dark grey
Measurements:
Total height: 33 cm
Total weight: 5 kg
Kelo wood diameter: 23-26 cm
Technology:
Electricity: 110-230 V.
Audio: Maks. 100 W
Light: 4 x LED
Mobile app support: Android 4.0.3 or higher
Tiny Kelo is the table model of the product family. We are soon launching a crowdfunding for Tiny Kelo.
Lean Kelo is the classic medium-sized version with a metal leg underneath the wood. It fits any office or home.
Mammoth Kelo is the biggest version with the height of 185cm. It is perfect for lobbies and public spaces.